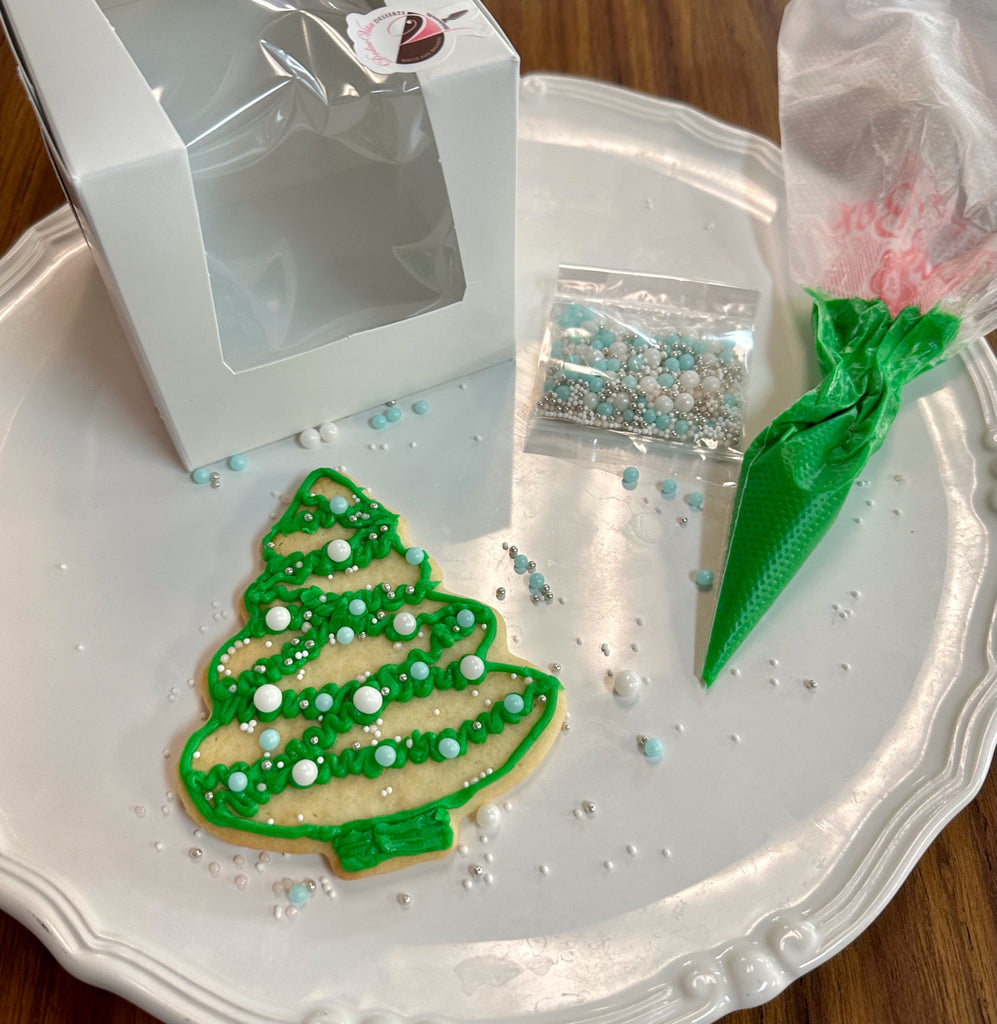 Milk & Cookies with Santa
Come celebrate the most wonderful time of the year with us at Dolce Vita Desserts! This event is perfect for the kids, or anyone who is young at heart. Bring your friends and family to share in the joy of the season.
Start by decorating a Holiday sugar cookie with icing and sprinkles. Then enjoy your cookie with a glass of milk and visit with Santa Claus. Remember the fun you had by taking pictures with Santa by the Christmas tree!
Date:  Saturday, December 9
Time: 10am - 2pm (Santa will be taking a short break from 12pm-12:30pm)
Cost: $10/person or $12/person at the door
For those with dairy or gluten allergies, we can substitute a GF/Vegan cupcake and juice box or water. Select GF/V below.
---
---
---
Allergies
Because our kitchen uses nut products, all our desserts may contain traces of nuts or nut oils, as well as other food allergens like dairy, eggs, wheat and soy. While we take every precaution to avoid any cross contamination, we cannot make any guarantees. If you have severe food allergies, we recommend that you do not consume our products. If you have any questions, please contact us.